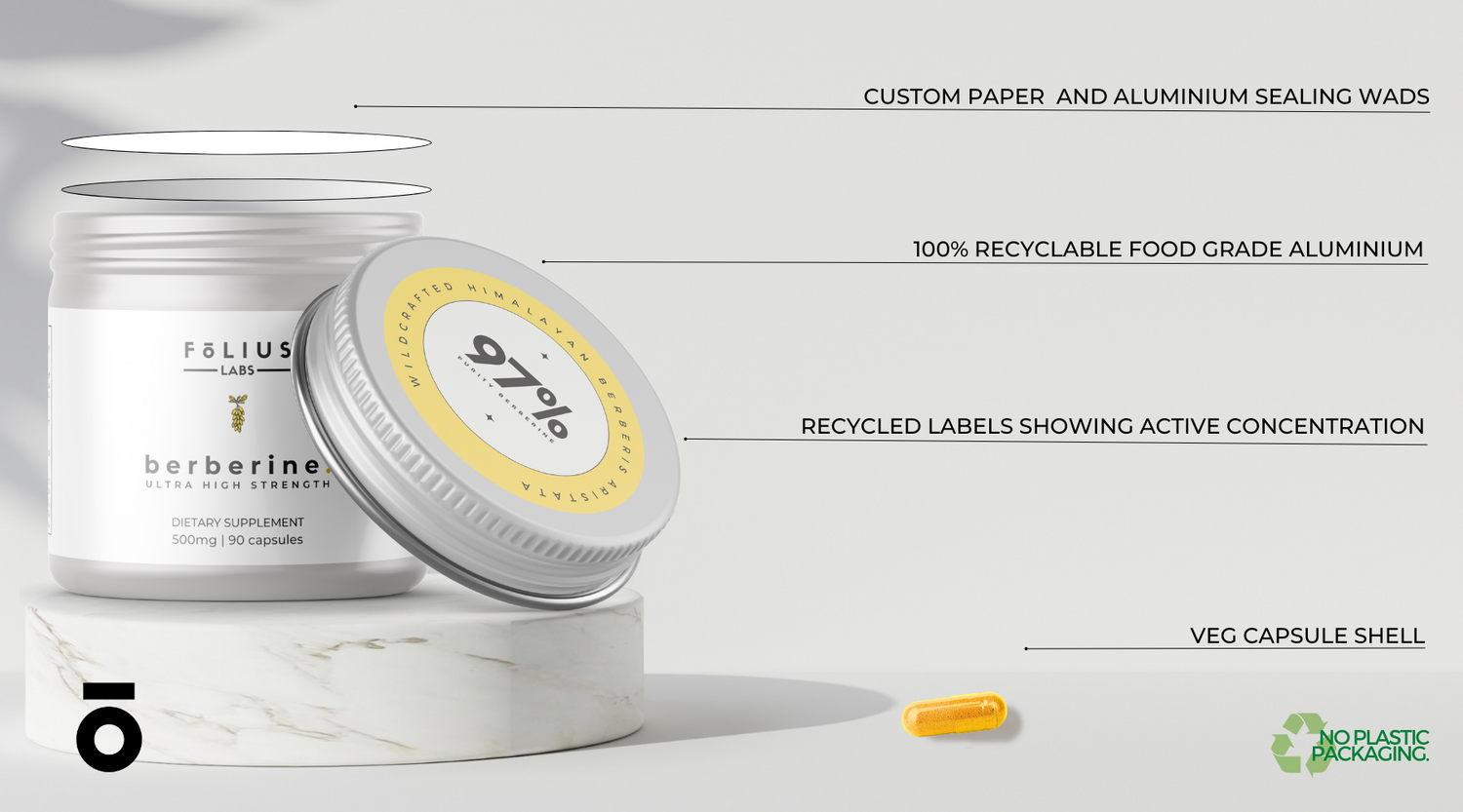 Our sustainability promise.
Collapsible content
Sustainably sourced ingredients

Our ingredients are sustainably sourced and provided in a "clean" optimized dosage for a minimally processed and easy to understand supplement.
No plastic packaging

We know plastic is bad. And we are doing something about it. Our supplements are available only in a plastic free and completely reusable tin and paper packaging with a aluminium seal to ensure freshness.
Veg and Vegan friendly

Our supplements are delivered in a veg '00' HPMC capsules and are easy to swallow. Our products are all free from dairy and other allergens.